Here are some of my favorite read alouds K-8. I have used these books as mentor texts in Reading and Writing Workshop or just as a read aloud for our class to enjoy :)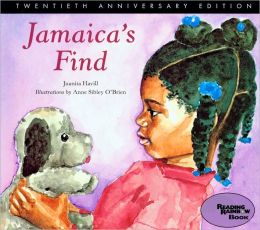 Jamaica's Find by Juanita Havill
I have enjoyed using this text with Kindergarten - 2nd graders. This is a great text for an interactive read aloud with accountable talk (http://langonliteracy.blogspot.com/2013/08/interactive-read-aloud-accountable-talk.html). Students can discuss what the author has taught through the story, how characters change, lessons characters have learned...
Crow Call by Lois Lowry
This is a touching story that I have used with 3rd-8th grade students. This is a text worth visiting multiple times throughout the school year, as readers can use close reading strategies to analyze the story through multiple lens'. This is a staple text in my collection - probably my favorite!
Fox by Margaret Wild & Ron Brooks
Great story to use again and again in grades 3 - 8. I have used this in Reading and Writing Workshop to teach and reinforce many skills (symbolism, character study, protagonist/antagonist, inferring, synthesis, theme, author intent, author craft... THE LIST GOES ON!)



Tangerine by Edward Bloor
This text is long, but I have enjoyed reading it aloud with the class, as well as in small groups (book clubs). This book is easy to get lost in, as many social issues are addressed that kids can relate to. I would recommend this text be used with students in grades 5-8.